Ex-Manchester United and Tottenham Hotspur striker DmitarBerbatov was spot on with his prediction on the outcomes of the Premier League games involving Liverpool and his former club Manchester United.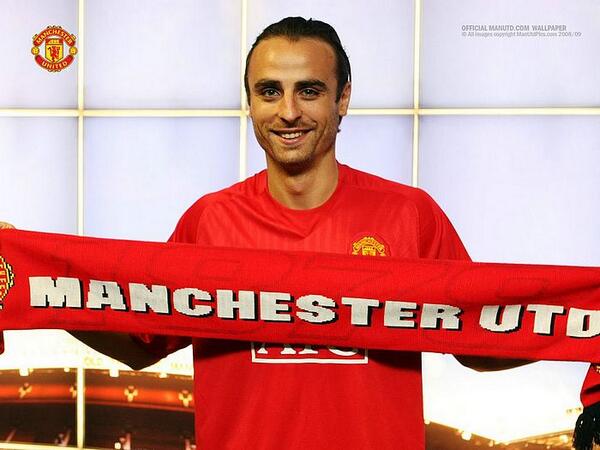 In a chat with popular British media outlet Metro, DmitarBerbatov predicted the Manchester United v Burnley game and the Leeds United v Liverpool game. He also talked about his scoreline for the matches involving West Ham United, Arsenal and Wolves.
For the Liverpool game at Elland Road on Monday night, the Reds were forced to a draw by hosts Leeds United as predicted by Berbatov though he went for a 2-2 draw, while the game ended in a 1-1 draw. Senegalese international star Sadio Mane broke his scoreless run with a first half strike to give Liverpool the lead off the assist from English right-back Trent Alexander-Arnold. His goal gave the Reds an advantage at the interval and they held on to it until the final minutes of the game when Spanish central defender Diego Llorenteequalised with three minutes left on the clock.
Liverpool could have gone into fourth position with the win but they stay in sixth place and two points off West Ham in fourth spot.
For the Manchester United game, DmitarBerbatov predicted an home win for his former club and he was right though he missed the correct scoreline by one goal.
Berbatov said the Red Devils would beat Burnley at home 2-1 but the game played at Old Trafford on Sunday evening ended in a 3-1 victory for the home team. Young Manchester United striker Mason Greenwood scored twice, while EdinsonCavani came off the bench at the start of the second half to score the clinching third goal towards the end of the game. Manchester United suffered a scare when Burnley forced them to a 1-1 half-time scoreline but two second half goals ensured the three points on offer will go to the Old Trafford outfit.
Bulgarian football legend DmitarBerbatov predicted the outcomes of the Newcastle United v West Ham United and Wolves v Sheffield United games correctly. He predicted wins for the home teams.